On-site Dining & Seaford, VA Restaurants
Choose relaxed comfort and serenity at Bay Tree Manor and enjoy excellent dining at local Seaford, VA restaurants. Our bed and breakfast offers you modern conveniences like free Wi-Fi in a welcoming setting that allows you to really feel like you're at home. In addition to our delicious complimentary breakfast, we offer:
Wine & beer in the afternoon
Light refreshments offered at check-in
A large on-site communal refrigerator and freezer in the Great Room for grocery or beverage storage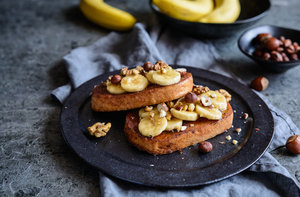 Dining at our Bed & Breakfast
Bay Tree Manor always promises its guests a good night's rest and a hearty, complimentary breakfast in the morning to prepare you for a busy day ahead. Our breakfast menu changes daily but is always a nice, big meal and often promises both savory and sweet options to satisfy every palate.
Our breakfast is served at a set time of 8:30 am each morning and operates with just one sitting. When there is a limited number of guests visiting at a time, we are happy to accommodate a later seating upon request.
Those with dietary preferences, allergies, or food aversions are encouraged to inform us upon booking or check-in. Our daily breakfast menu will be tailored to suit your needs, ensuring an enjoyable meal for all of our guests.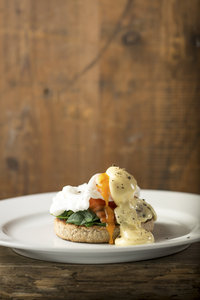 Signature Breakfast Items
Despite the versatile and ever-changing nature of our breakfast menu, Bay Tree Manor has several signature items that you are sure to delight in!
Eggs Benedict
Banana & Nutella cream cheese crepes
Quiche
Western omelets
French toast
Apple pancake pie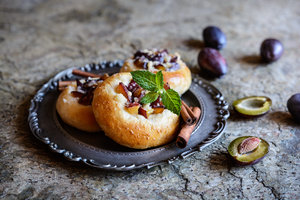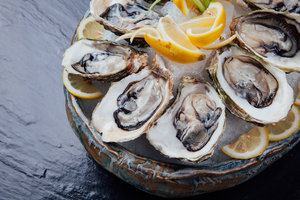 Off-Site Dining
Chesapeake Bay, Seaford, Yorktown, and the surrounding Virginia area promise delectable cuisine. Indulge in an array of different Seaford, VA restaurants during your stay with us. Here are some of our favorite dining options you're sure to enjoy: