Bed and Breakfast near Yorktown, VA
Experience quaint and memorable charm in a historic town from the comfort of our bed and breakfast near Yorktown, VA. Filled with battlefields, boutique shopping, a picturesque beach, and historic restaurants, you are sure to be dazzled by everything from the architecture to the entertainment in Yorktown.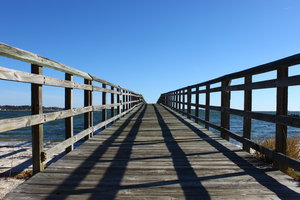 Your Journey
Separated by just 10 short miles, the drive to the heart of Yorktown from our unique accommodations is just 16 quick minutes. Stay at our creek-side retreat and easily access the beauty that awaits you in this historic town.
Plan your route to Yorktown, VA in advance or ask our staff for helpful recommendations, directions, and tips for visiting at any time during your stay.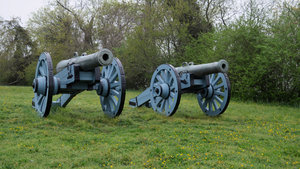 Things to Do
Our relaxing bed and breakfast near Yorktown, VA allows you to easily wander the town's famed waterfront. Explore Riverwalk Landing on foot and grab an ice cream cone along the way or stop into a bar or restaurant for a bite to eat. Alternatively, explore the York River by boat aboard the traditional schooners Alliance and Serenity or take a guided Segway tour with Patriot Tours and Provisions.
Once there, tour the area's numerous historic sites that include battlefields, historic reenactments, museums, and view old war relics and weapons. Learn valuable information about our nation's history along the way!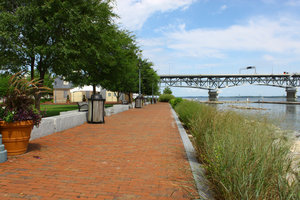 Explore Yorktown
Exciting, family-friendly Yorktown activities include:
Yorktown Dining
Experience renowned dining in a unique, historical setting. Enjoy the stunning backdrop of Yorktown's timeless architecture from the comfort of one of the area's top dining establishments. Select from a few of our favorites:
Book your stay at our bed and breakfast near Yorktown, VA today!